We Connect Motivated Students

To Classrooms With A Purpose

We are

EDUCA WORLDWIDE

A Global Leader In Education Advertising & Recruitment
A Data-Driven, Student Lifecycle Advertising and Marketing Agency.
Our Story
For more than three decades we have connected adult learners with schools, colleges and universities. Our industry leading technology, strategies, research and expertise have helped educators recruit, retain and educate hundreds of thousands of people seeking better lives for themselves and their families.
---
Our Offering
Educa Worldwide is a full-service, business-to-consumer marketing, advertising, research, branding firm that retains premier education-based clients, vendors and strategic partnerships to offer unparalleled service, innovation and results.
For colleges seeking to grow enrollment, increase completion rates, and optimize marketing dollars, Educa Worldwide provides a full suite of services addressing student engagement from lead generation through graduation. Unlike traditional agencies, Educa Worldwide takes the guesswork out of enrollment management by combining data with high-touch services to custom design marketing, admissions and retention programs that maximize efficiency and increase ROI.

Technical Sophistication
We develop and implement high-end recruitment solutions with cutting edge technology.
Industry Focus
We understand the adult education market and choose to direct our full attention toward serving it.
Tailor-made Solutions
Our portfolio of services is highly-adaptable to suit the specific needs of our clients.
The Numbers
Our combined experience, leadership and outcomes have produced significant results in education advertising and marketing over the years:
689,200,000
Media Dollars Managed
6,368,000
Enrolled Students
3,158,000
Student Graduates
Our Services
Our 12 strategic solutions help our clients succeed in the competitive education marketplace:
The Shared CMO Model
We offer a unique, shared-success concept where our team of marketing and creative professionals work for you without the cost of in-house staffing or the inefficiency of traditional agencies. Our "CMO-To-Go" package offers multi-channel advertising, lead generation and recruitment tools to deliver successful results.
Gainful Employment
Our trusted and informed EDU research experts will sort, analyze and report on the appropriate information necessary for you to make the right strategic decisions about Gainful Employment to safeguard the future of your institution and its students.
Online Affiliate Management
Our professional team of specialists utilize our relationships with premier affiliates to continually negotiate the lowest possible rate for the highest-converting prospects. Educa Worldwide has a unique tracking system specifically created for the post-secondary educational markets focused on industry standards.
Inquiry Management
Lead-related data is only useful if it can be analyzed and translated into desirable outcomes. In addition to high-yield inquiry generation services, Educa Worldwide offers an industry leading inquiry management solution, Nquiry, specifically created for the institutions we serve.
Market Research
Educa Insights provides comprehensive, industry-leading research at every level of the student lifecycle. From market and school location analysis, to brand awareness, student satisfaction, and tuition elasticity studies, our data-driven research team offers the best solutions in higher education.
Call Center Solutions
Our best-in-class service provides inbound warm transfers, outbound Internet lead verification and/or qualification, and lead nurturing solutions. With the expansion capabilities of over 10,000 seats, our multi-national call center solution is the largest and most advanced in the education marketplace.
Paid Search
Our experienced online marketing team understands the importance of both placement and search term optimization. Veteran experience and proprietary, state-of-the-art tracking software analyzes your web traffic, optimizes your buy in real-time, and analyzes and validates successful online marketing strategies rarely pursued by other agencies.
Mobile Marketing
Educa Worldwide has a staff with over 100 years of combined experience in business-to-consumer and post-secondary education marketing solutions. Mobile marketing is expanding at unprecedented levels and our skilled experts will assist you from concept generation through post-launch analysis with multi-platform solutions to capture the attention of on-the-run consumers.
Reputation Management
We never underestimate the cost of a poor reputation. Just because your reputation is good today, doesn't mean it will stay that way. Search engine results can change at any time based on recent news, social media conversations and algorithm changes. Creating and keeping a positive reputation is a continuous, ongoing process that our experts excel at maintaining.
Search Engine Optimization
Our team offers search engine optimization solutions via cutting-edge technology and expertise in industry standards and benchmarks to maximize organically driven lead flow. Our optimal reporting solutions allow for rapid program refinement to ensure the highest-performing search engines notice your web presence.
Brand Development
We turn your creative ideas into realities. Whether it is offline or online, our brand creation experts will work with you to determine your goals and objectives to make your identity memorable and drive results. Our network of professional photographers, award-winning copywriters, publishers and branding experts can deliver turnkey campaigns.
Prospect Nurturing
After investing tens of thousands in advertising dollars to generate the initial interest among prospects, why let those leads go cold? Our skilled remarketing experts will help rekindle that interest by creating engaging campaigns consisting of outbound call dialing, direct mail, e-mail campaigns, mobile marketing and special event invitations.
Cloud-based Inquiry Tracking

24/7/365 access to all inquiry data and performance by source

Validation, Scoring and Propensity Modeling

Connectivity with industry-leading resources for ensuring the integrity and quality of inquiries

Customizable, Client-Centric Solutions

Adaptable to any CRM or call center environment

Industry-Leading Market Analysis

Our in-depth research reports arm you with the data you need to control your market

Complete Student Lifecycle Research

From Price Elasticity to Post-Graduate and Alumni surveys, we cover the entire student experience

Institutional and Operational Intelligence

Faculty and student surveys, attrition rate analysis and student profile data are among the solutions we offer
Our Work
Learn about a few of our favorite projects.
Global Reach, Local Focus.
With offices in Saint Louis, Boca Raton, Sao Paulo and Dubai, we cover the globe ready to support the challenges of today's private, adult education marketplace.
Saint Louis

Missouri

Dallas

Texas

Boca Raton

Florida
Our Happy Clients
"I look forward to more success in the future."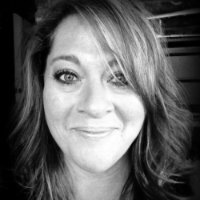 I have worked with Educa Worldwide at two different organizations and they continue to amaze me with their knowledge, abilities and professionalism. They continuously create successful campaigns and work hard to optimize all that they do. They are truly a pleasure to work with and I look forward to more success in the future.
"From strategy to execution, they deliver."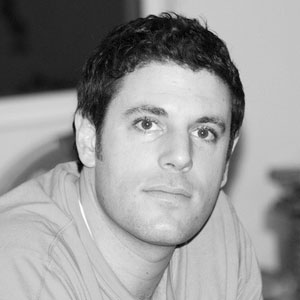 James DuBand — Genesis Partners
I've worked with many agencies over the years, but Educa Worldwide gets it. From strategy to execution, they deliver for their clients, hold their media resources accountable, and do it all in a cool, collected manner consistent with veteran agency experts.
"Keep up the great work!"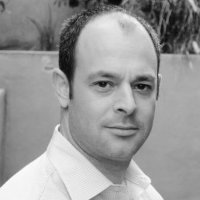 Educa Worldwide has always been a pleasure to work with. It's quite rare in our space to find a company that understands the needs of their clients as well as their vendors, but Educa has it down. Keep up the great work!
"Wendy is a joy to work with."

Ian Smith — Liberty University
Wendy is a joy to work with. She always has a positive attitude and displays a great deal of professionalism. Wendy is invested in the success of Liberty University and wants to deliver the highest quality product to help us meet our goals.